Training current and future leaders is one of our theories of change. We offer a full range of programmes, including both open-enrolment executive and customised programmes delivered in-person, online, and blended, as well as undergraduate and graduate teaching and supervision for students enrolled at the University of Oxford.
Each year the Oxford Sustainable Finance Group supervises or co-supervises Doctor of Philosophy (DPhil/PhD) students on sustainable finance topics. Students apply to the DPhil in Geography and the Environment at the University of Oxford. The DPhil is the University of Oxford's premier research degree, awarded to candidates who have successfully completed a major piece of original research. The course provides support and an intellectual environment to pursue your own independent research.
Modules, Options, or Electives within degree awarding courses
The Society is open to matriculated students at the University of Oxford and its student committee organises a reading group and termly talks, socials, and excursions. It brings together undergraduate and graduate students from across the collegiate university who share a common interest in sustainable finance.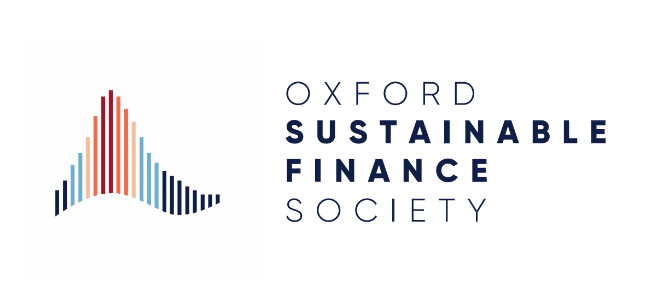 Executive Education and other non-degree awarding courses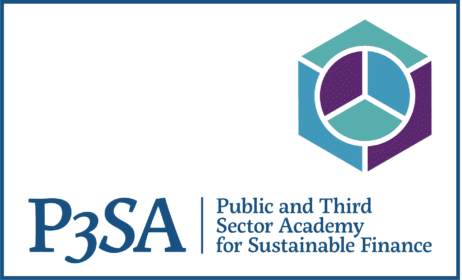 P3S Academy is a global centre of learning and capacity building focused on how the public and third sectors can grasp the opportunities associated with sustainable finance.
Established in 2021, the P3S Academy supports central and local government, regulators, supervisory authorities, multilateral institutions, campaigning NGOs, charities, and philanthropy. We are building a full spectrum of capacity building activities in relation to sustainable finance and have a portfolio of in person, online and blended learning programmes, masterclasses, workshops, events, and more that will be open to individuals, teams and organisations. Many of these course are free or heavily subsidised for participants from the public and third sectors.
Launched in 2016 and designed to be the premier executive programme on sustainable finance globally. A five-day residential workshop at the University of Oxford, the programme is an introduction to sustainable finance for professionals working across a range of sectors. It equips participants with essential knowledge the of principles and concepts, as well as an advanced understanding of the latest developments. The programme attracts the best and brightest current and future leaders from a diverse range of sectors and delivers a unique in-person experience that equips them with the knowledge and networks required to undertake significant future work on sustainable finance. 
Measuring and managing climate-related financial risks is critical for institutions across the financial system. This three-day programme is designed to equip individuals from financial institutions and regulators, government officials, and corporate strategists with the latest understanding of climate risks.
develops purposeful and effective bank directors by drawing together University of Oxford research in areas including leadership, ethics and conduct, reputation, governance, digital transformation, and sustainable finance
Participants on this programme will develop a deep and broad understanding of the impact investment sector and understand how to make more targeted investment decisions.
On this programme participants will learn about the core concepts and emerging issues in impact measurement, how 'impact' is framed by and for different stakeholders and uses, and examples of measurement approaches and tools, and how they could be adapted for participants work.
Helps participants build and negotiate multi-sector partnerships and combine capital sources. They will learn directly from world leaders in blended finance, and be shown how these leaders structure deals to achieve large scale positive impact.
We have significant experience in designing and delivering customised executive education programme. These programmes are underpinned by cutting-edge research and delivered by world-leading faculty and expert practitioners from across Oxford's networks. We have worked with clients from a multitude of geographies and sectors, and are able to tailor solutions for different layers within organisations (including, at board level.)   
Our programmes can be designed to enable participants to engage critically with a number of systems and theories in sustainable finance and investment such as; active ownership, the carbon bubble, climate finance, conservation finance, disclosure, divestment, engagement, ESG, green banks, green bonds, green benchmarks and indices, impact investing, public private partnerships, reporting, responsible investment, stranded assets, green taxonomies, and more. Beyond these areas, we can speak to the wider sustainability and ESG agenda through resources and capabilities at Oxford.
Please contact Andrew McCarthy for more information: andrew.mccarthy@smithschool.ox.ac.uk
Recent customised programmes we have developed include:
A multi-cohort green finance programme for policy makers delivered in North America, Southeast Asia, Australasia and Latin America;


A bespoke programme for senior leaders and the executive committee at a multi-national financial services company;


A bespoke programme for a professional services firm that were seeker a deeper understanding of ESG.